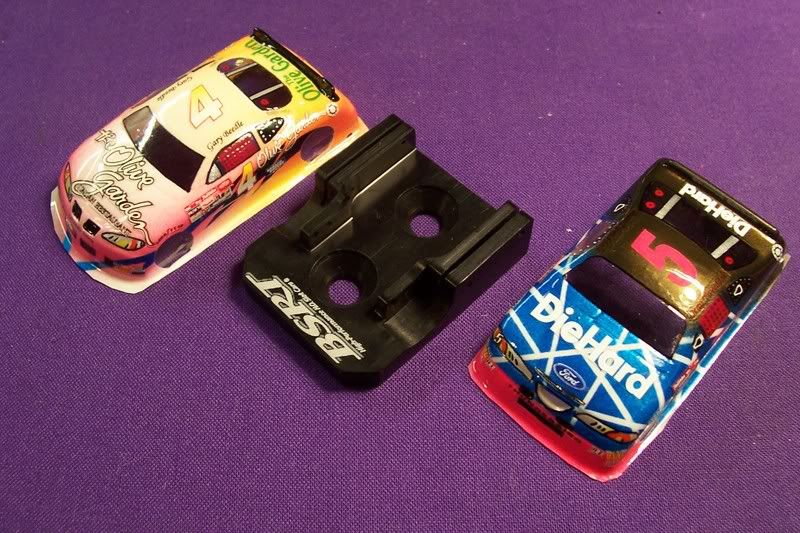 Mounting prepainted bodies is more difficult. You can use BSRT very trick body mounting block HT398 if using the G3 chassis. Position the body on the block and punch through the pre-positioned holes on the sides.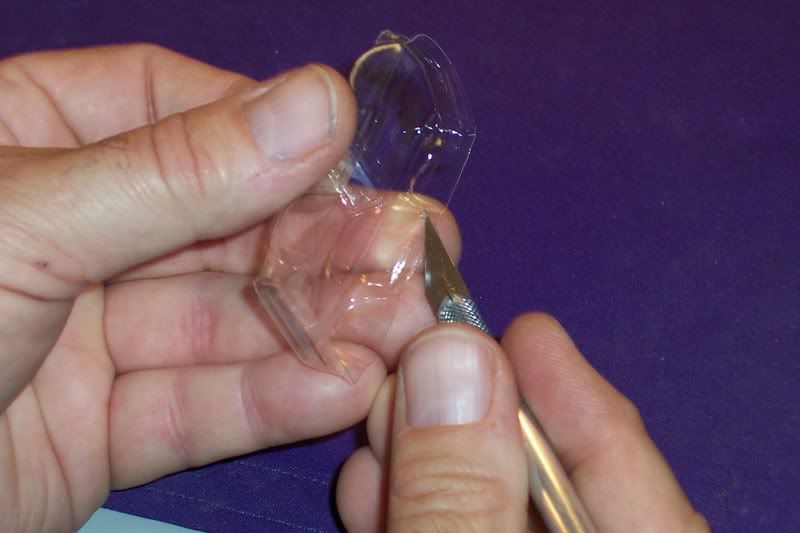 Or you can use a clear test track section. You can hold a pen light from above or below to see where the body posts are at.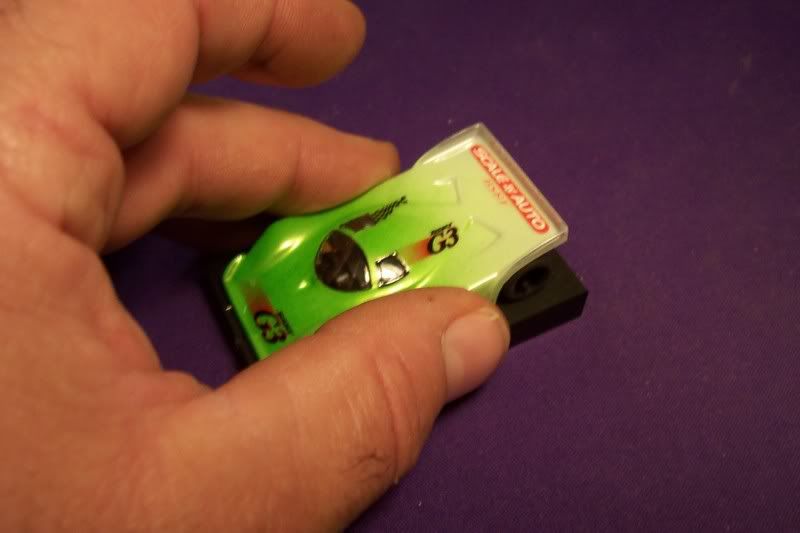 A little trick I do here is hold the body from above and with the body in the proper position gently press on the sides. The body posts will make small indentations in the body indicating where to punch through.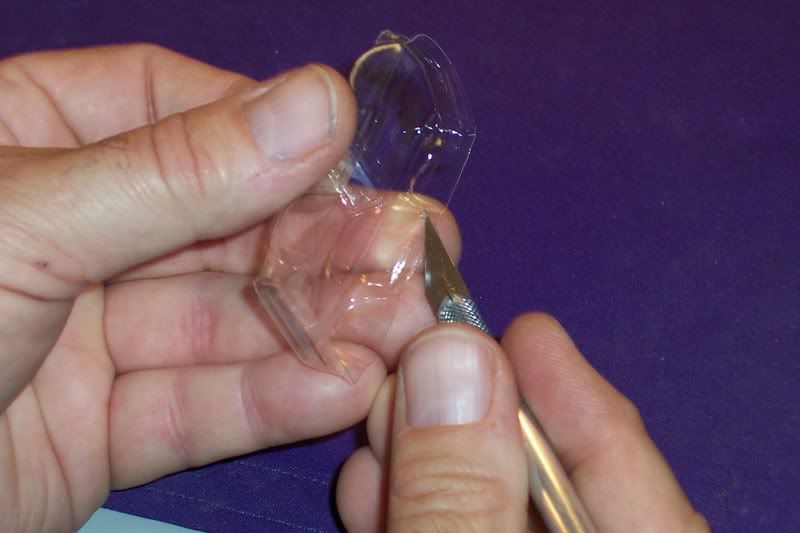 Back to painting now. With my #2 knife with a sharp blade carefully trim the inside flare of holes to insure that parachute tape that protects the holes goes on the inside completely flat once painted.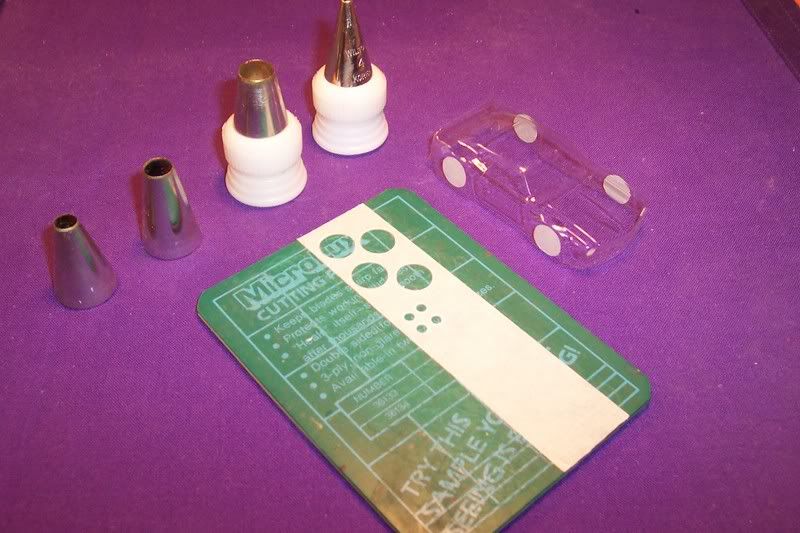 Put precut wheel circles on body or you can cut you own as I do. Using sharpen Wilton cake decorating tips, green pad and masking tape you can do different sizes. The #14 tip for wheels, #2 headlights and #2 enlarged for number circles and any other circles like fuel inlets, etc.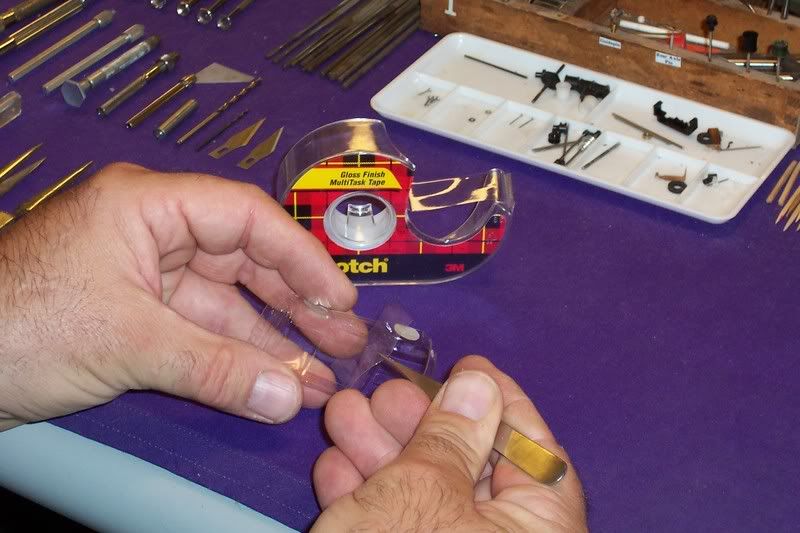 I use clear scotch tape to cover my windows. My #1 (sharpest) knife with a brand new blade to carefully trim the tape around the windows.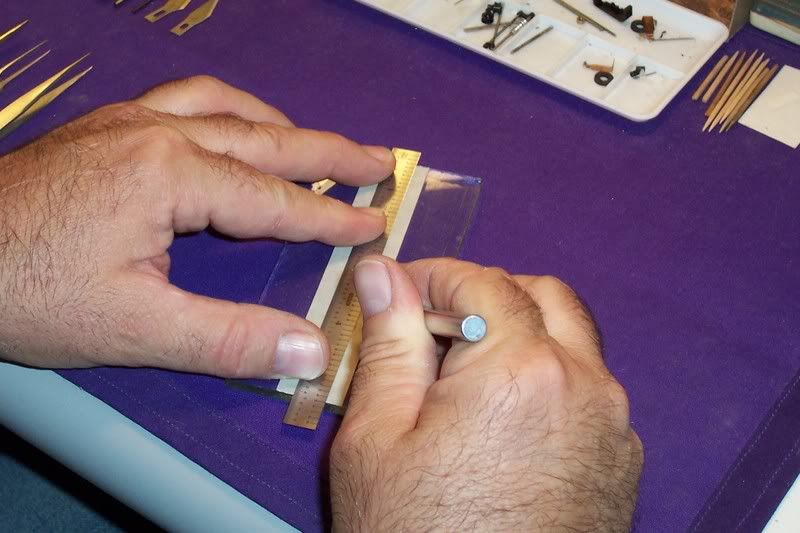 Using 3/4" tape on my piece of glass and machinist ruler I measure the various parts of the body such as the grille, bumpers, rear section to get a general idea of the size of the mask. I use a mechanical pencil to outline the dimensions. Then cut the masking tape with my #3 (dullest) knife.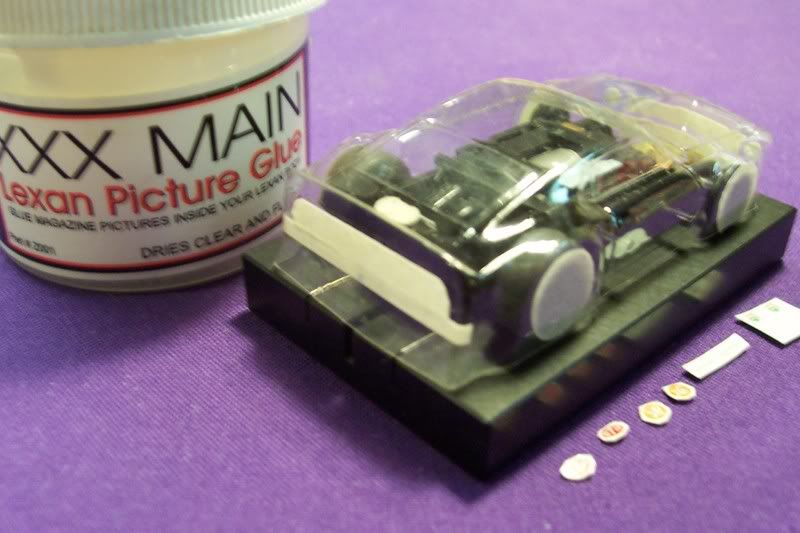 Here is the body masked and ready for painting. I have Microsport #502 waterslide decals available from Scale Auto which are an exact match of those used on the Gurney Mustang. The XXX Main is a glue/sealer I use to hold the decals inside. I have heard of some using Elmer's Glue.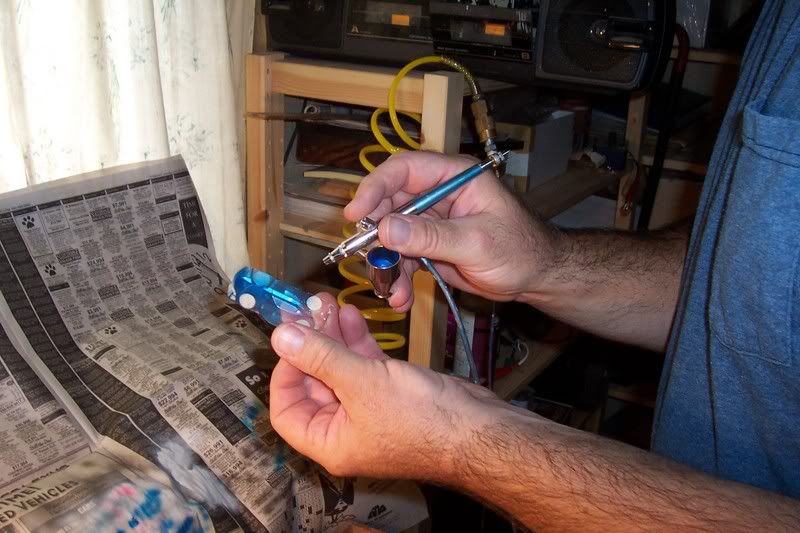 Using Parma's Faskolor FasPearl Blue I put light coats on letting them dry in between. I don't use heat to speed up the drying process as some of the HO lexan bodies have extremely thin sides and can easily warp. My focus is even coats and insuring I get into the tight areas like the tops and corners of spoilers. I use to thin with water but after reading OWH's excellent tech article by Craig Rieland and Paul Klassen on Painting 101 I will be trying 409. I try to start with dark colors first. With this body the paint sequence is Faspearl Blue for body, Faspearl Silver for grills and finally white for bumpers and backing up silver. I vary air pressure depending on how I want the paint to disperse. Basically from 35 to 45 psi.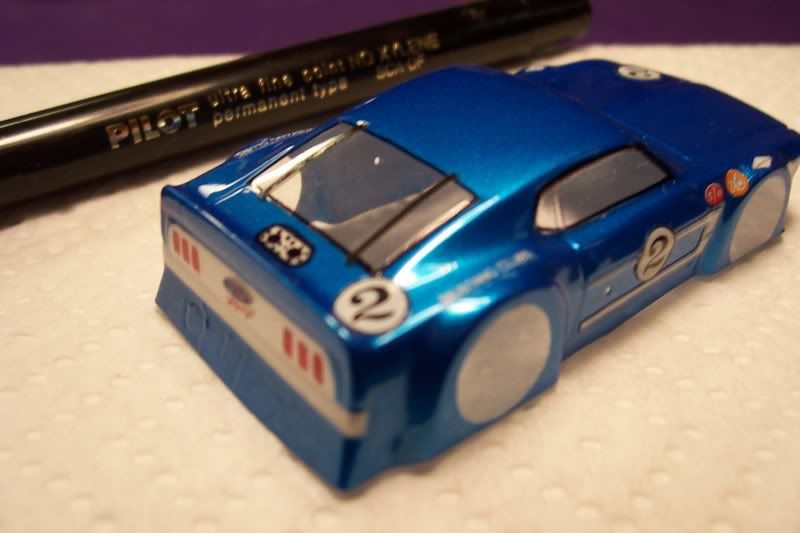 Here is the painted body with the Microsports #511 Vintage Trans Am peel and stick decals applied and detailed with a Pilot Ultra Fine SCA-UF permanent pen. Tailights are hand painted red with brush.
Stay tuned for the final part 3.